Place an order by calling 413.731.7835, emailing [email protected] or faxing 413.731.7767.
We are located in West Springfield, Massachusetts.
Financing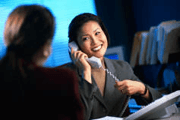 We offer financing through CrestCapital. Learn more about financing the purchase of equipment by clicking here for instant payment quotes and/or to apply online.
Shopping Online
To order UV curing accessories online, visit our online store. We offer a variety of lamps, radiometers, light guides and other accessories for our flood and spot curing systems.
Return Policy
All product returns must be first authorized by our Customer Service department. A Uvitron service representative will issue a Return Material Authorization Number, which must be printed clearly on the top of the shipping carton and on the accompanying packing slip. Any unauthorized returns will be refused by our Receiving Department, so please call us first.
Returned products or demonstration units must be received in new condition, with no damage, dents, scratches or adhesive stains. Products should also be sent in the original packaging and shipping cartons to ensure proper protection during return transit. Some items may be subject to restocking fees. Account credits or refunds will be issued after returned equipment is received and inspected. Unfortunately, we cannot accept custom or non-stocked items returned for credit or refund.
To speak with a customer service representative, call 413.579.6406 or email [email protected].