Since 1993, we have helped many companies successfully incorporate UV curing into their manufacturing process. Below are some of the many types of UV applications we've worked with, but even if yours isn't listed, don't hesitate to reach out.
UV Curing Applications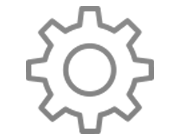 If you have any questions about your application or our UV curing systems, please email us at [email protected] or call 413.731.7835 and ask for our Applications Engineering Department.